Fun – We Are Young ft. Janelle Monáe
View your favorites
Fun. is an American indie pop band from New York, formed by Nate Ruess (The Format).
After the breakup in 2008 of The Format, Ruess left Arizona to settle in New York, where he formed Fun. with Andrew Dost (Anathallo) and Jack Antonoff (Steel Train). In August 2009 they recorded their debut album "Aim and Ignite" with producer Steven McDonald.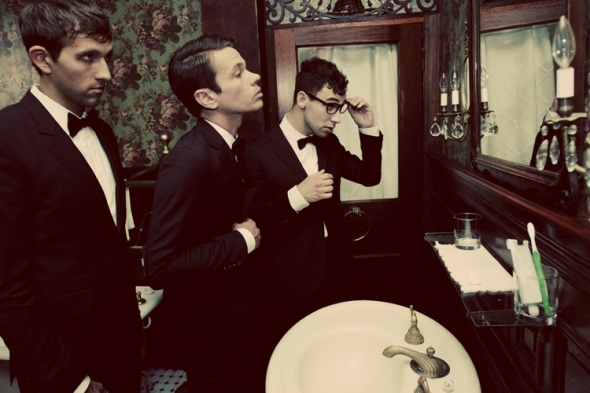 On August 4, 2010, signed with the label Fueled by Ramen.
"We Are Young" is the first single from their new album "Some Nights" will release on February 21 and has a brief cameo of American R & B Grammy-nominated Janelle Monáe.
The video is directed by Marc Klasfeld, and used the slow motion to tell a story in a bar, including beating and kissing people and throwing various objects through the air, while the band performs on stage.
On January 27, 2012, the song "We Are Young" was featured in the Chevrolet Chevy Sonic Super Bowl XLVI commercial "Stunt Anthem," also featuring American professional skateboarder Rob Dyrdek and the rock band OK Go, then I leave the ad.
Dont forget to follow OLDSKULL.NET on Twitter and Facebook for the latest updates