View your favorites
With the premiere of the fourth installment of "The Twilight saga: Breaking Dawn (Part 1)" I've decided to continue the series "Movie Houses" with the Cullen house, they offer a new image of vampire family, they are modern vampires, so they live in a modern house.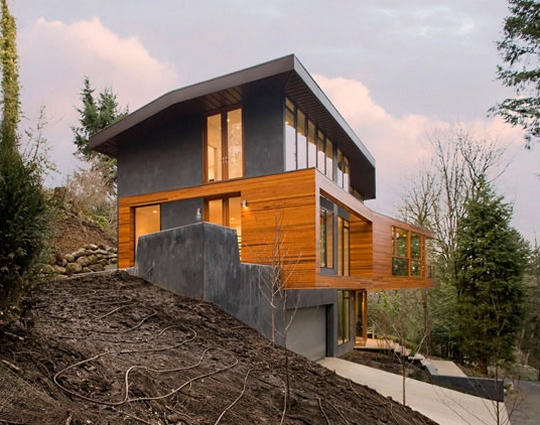 Particularly the house was built for the Hoke family (hence his name"The Hoke House"), designed by architect Jeff Kovel of Skylab Architecture with help of Metcalf Construction and Lucy Metcalf as an interior designer and landscaper.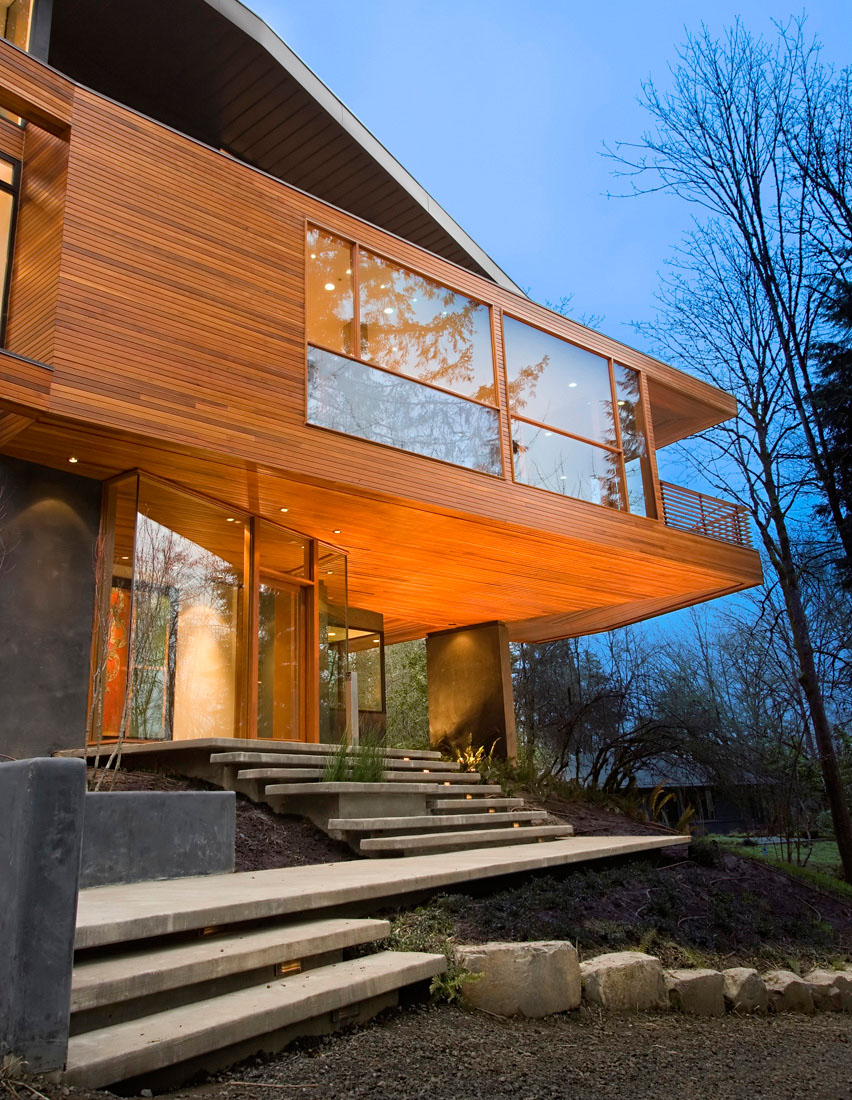 Located in Portland, Oregon, USA and has an area of4,300 square meters, the house offers an ideal place to relax and interior features stunning symmetries.
The house is very well positioned, the architects have used the natural landscape and the use of wood that blend the house with the surrounding forest and has five bedrooms and three bathrooms spread over three floors.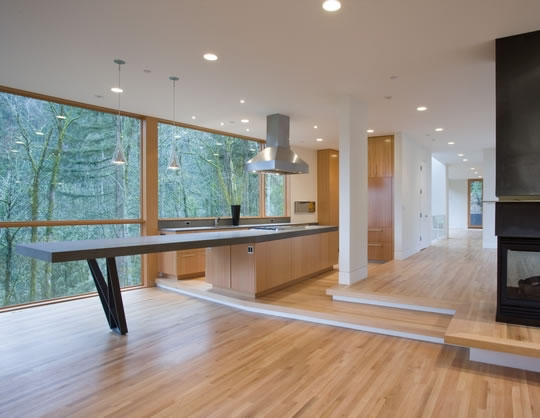 The floor to ceiling windows that surround the kitchen, provide plenty of natural lightand splendid views of the forest.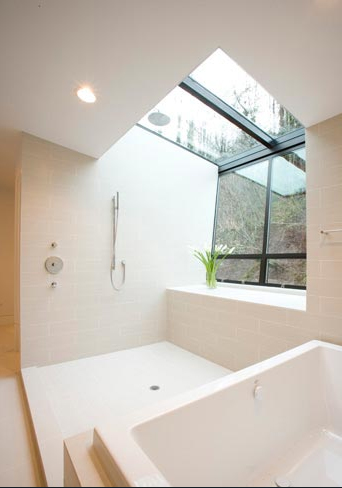 The incredible window / skylight in the bathroom, allows its users to feel free when they get naked and take a shower. The clever use of wood is re-applied on the stairs.
The living areas are strategically located in opposite corners of the living spaces of the house, to provide outdoor spaces that can be used at different times of day and during different seasons.
Here we see the image of the terrace, the white Eames Plastic Side Chair DSR contrast with the table, made of the same wood as the rest of the house.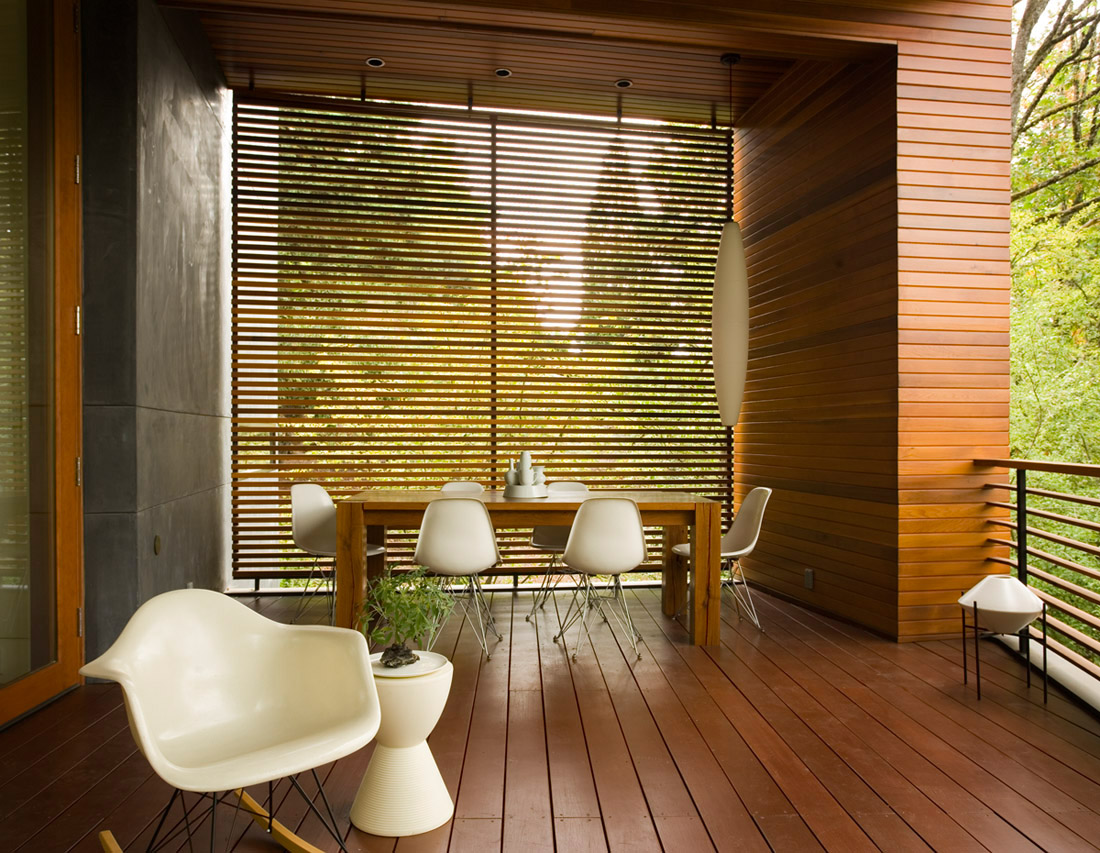 The house has a set of decks and patios attached to the interior spaces throughfloor to ceiling openings.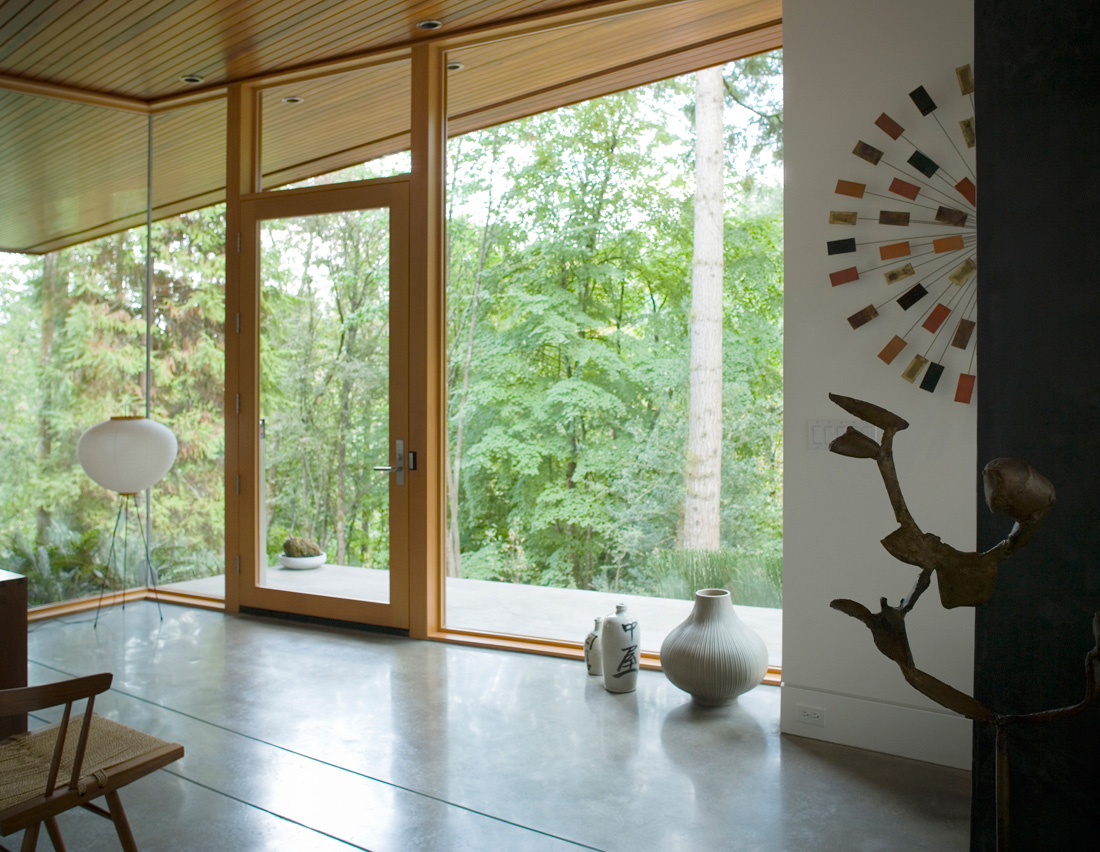 Today I think is still on sale for $ 2.2 million, good price or not?
Dont forget to follow OLDSKULL.NET on Twitter and Facebook for the latest updates